Happy November! I have lots to share this month! There is a surprise and a giveaway all wrapped up in this post. Of course, it's the beginning of the month, so it is time for
Farley's Currently: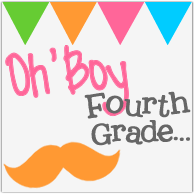 Listening: Poor Raleigh really needs his nails cut. All I can hear is the tapping of his feet as he runs around the house.
Loving: that the Red Sox are World Champs! So excited to watch the duck boat parade today. When they won in 2007, I went to the parade and had a blast! This year, I'm pretty content watching it from my couch though.
Thinking: We offered to host Thanksgiving this year and I'm kinda excited about it. My husband is going to try the fried turkey thing. I hope it's good! I need to start thinking about the other food we are going to make as well.
Wanting:
Here's the big surprise!
Our new little Red Sox fan is due on April 3rd and we are beyond happy. We were supposed to find out if the baby was a boy or girl on Monday, but they cancelled my appointment. I didn't think that was very nice.
Needing: I get to visit my brothers next weekend! They moved to Atlanta, Georgia in September and I miss them so much! Can't wait to see them!
A Yummy Pin:
Mini Apple Pies
are so easy to make and so delicious! Perfect Fall treat.
And here is the giveaway! You can win $25 to Teachers Pay Teachers!! That's a lot of activities for your class (I know I'll be stocking up on stuff for the holidays) or tons of great clipart. The giveaway ends on Thursday. Good luck!
a Rafflecopter giveaway