Are you ready for another HUGE collection of amazingly bright ideas?? Welcome to the second official Bright Ideas Blog Hop!
Today I want to share with you how I take notes when I meet with my students during Reader's Workshop. I used to carry around a large binder (think 3 inches wide), but it was too bulky! I felt that it got in the way of my conference. And, if I was meeting with a group of students, I was constantly flipping the pages back and forth.
Insert my bright idea:
I use Avery labels on a clipboard! So easy to carry around. I can get Avery labels from a local shop for only $1.00/box - amazing! When I was teaching second grade, I used to print fill-in-the blanks sections on each label. This made it easy to fill it in as I conference with my students.
Now that I am in fifth grade, I print just the students names on the label and lines to write on (I
need
lines!). Having the student names on the labels make it easy to see at a quick glance which students I have met with that week and which ones I still need to conference with.
After I finish my conferences for the day, I place them in the student's folder. This way I have all their information together in one place. I can easily pull it out during conferences to share information with their parents. The labels could also be place on individual pages in a binder.
I hope you found this helpful! Using Avery labels is definitely one of my favorite classroom tricks. Now, hop on over to
Kinder Kapers
to learn another bright idea for Reader's Workshop!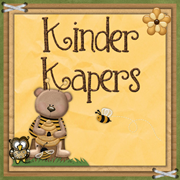 Looking for EVEN more bright ideas?? Check out any of the blogs below!